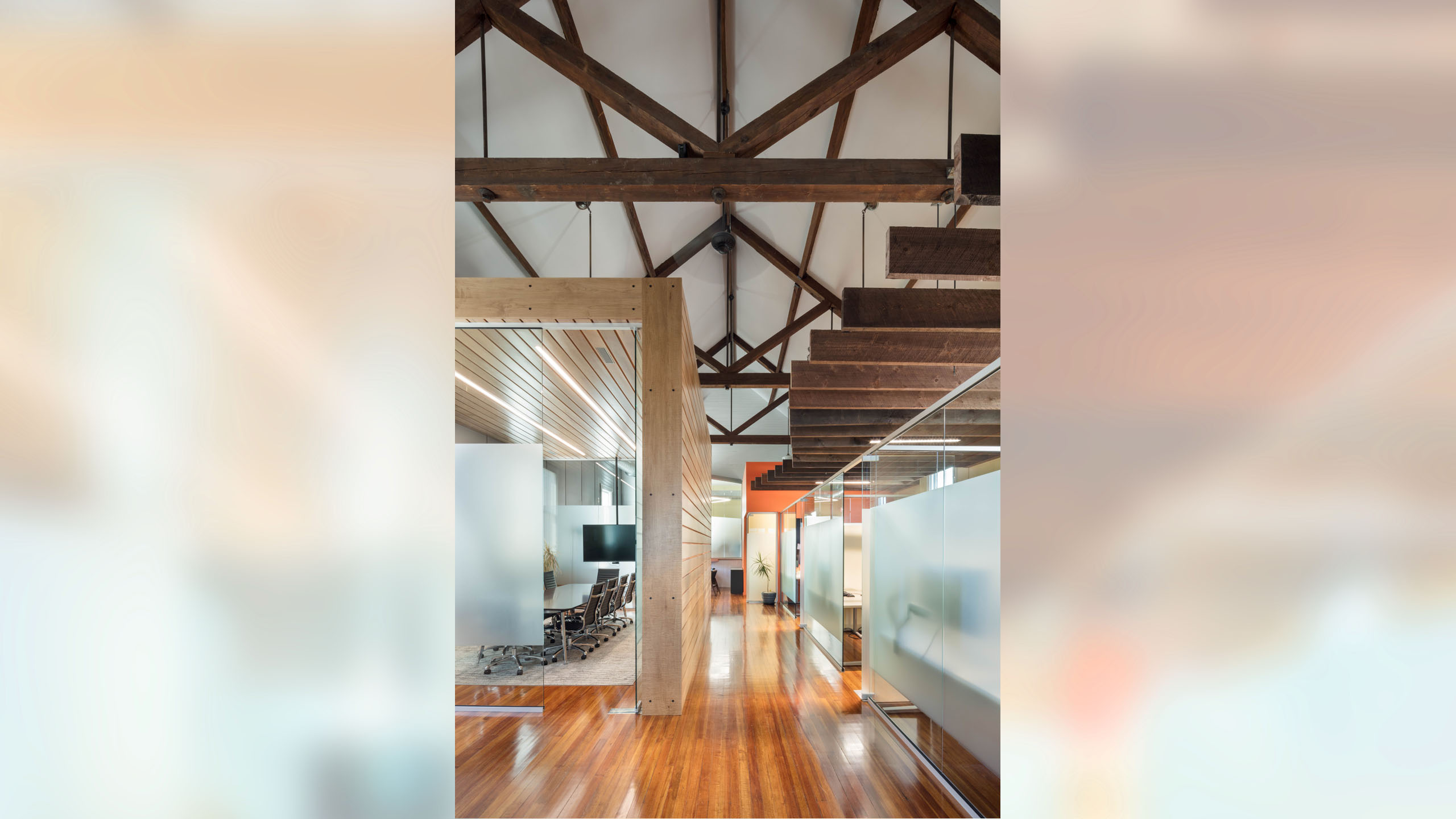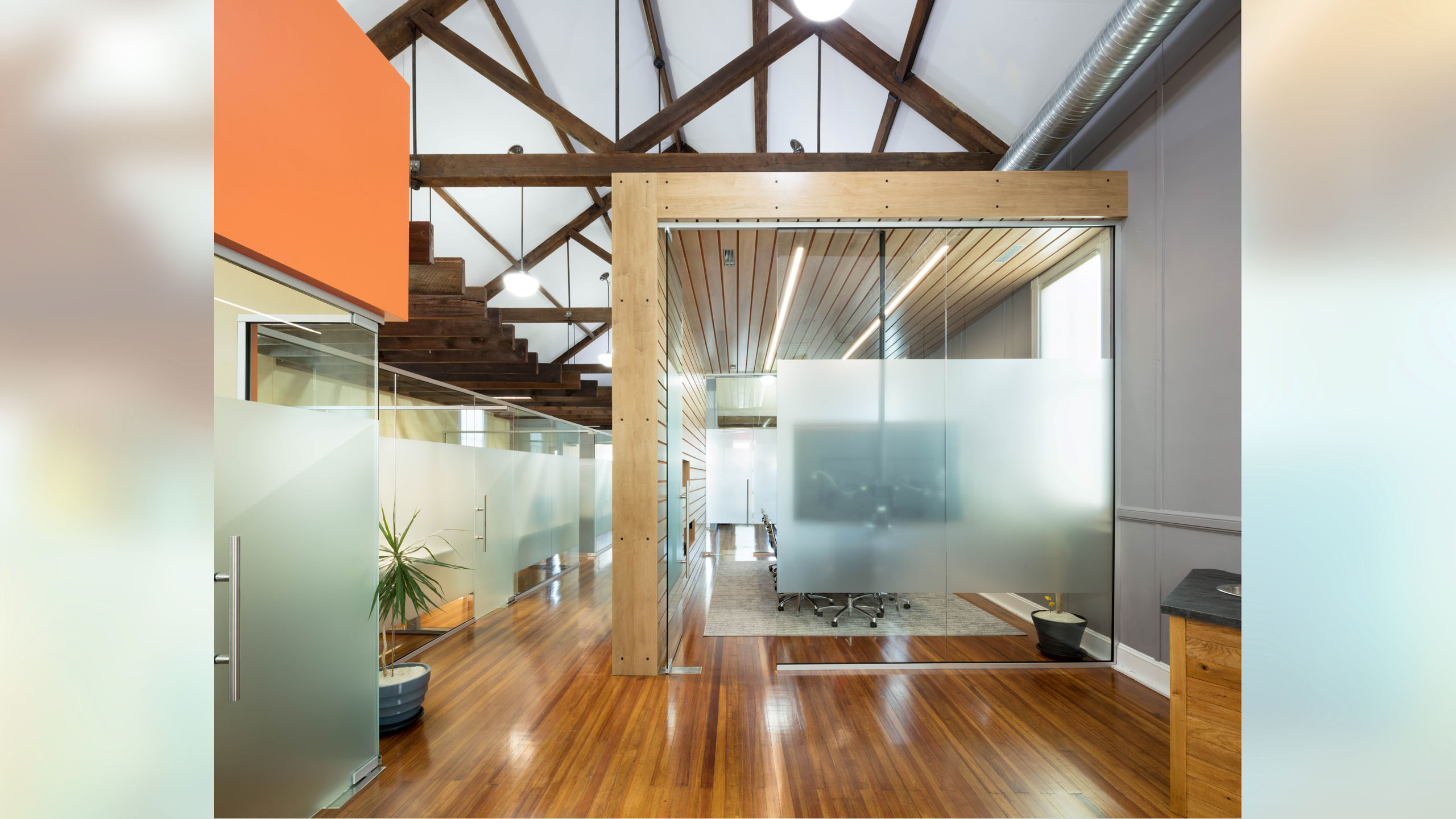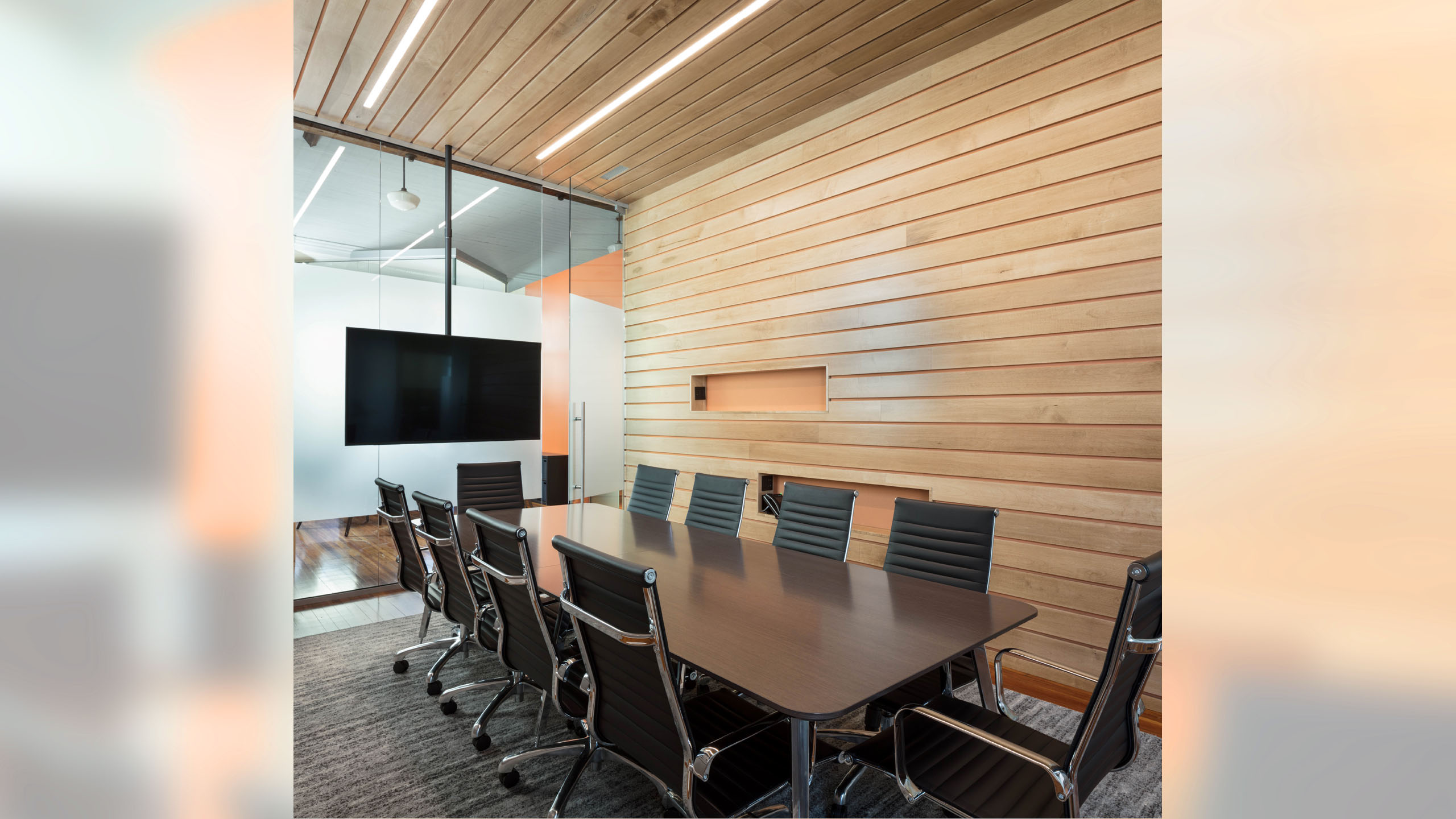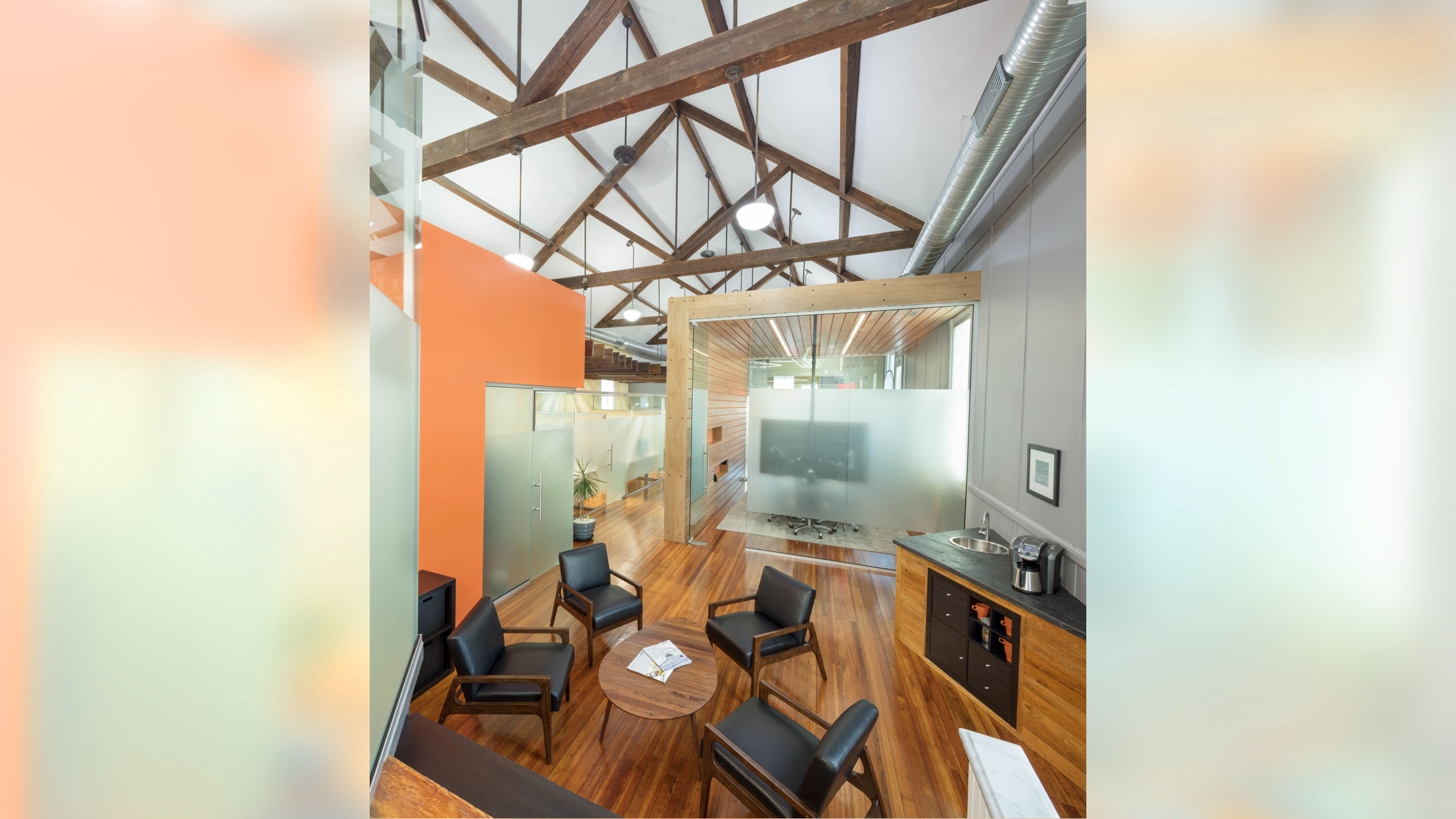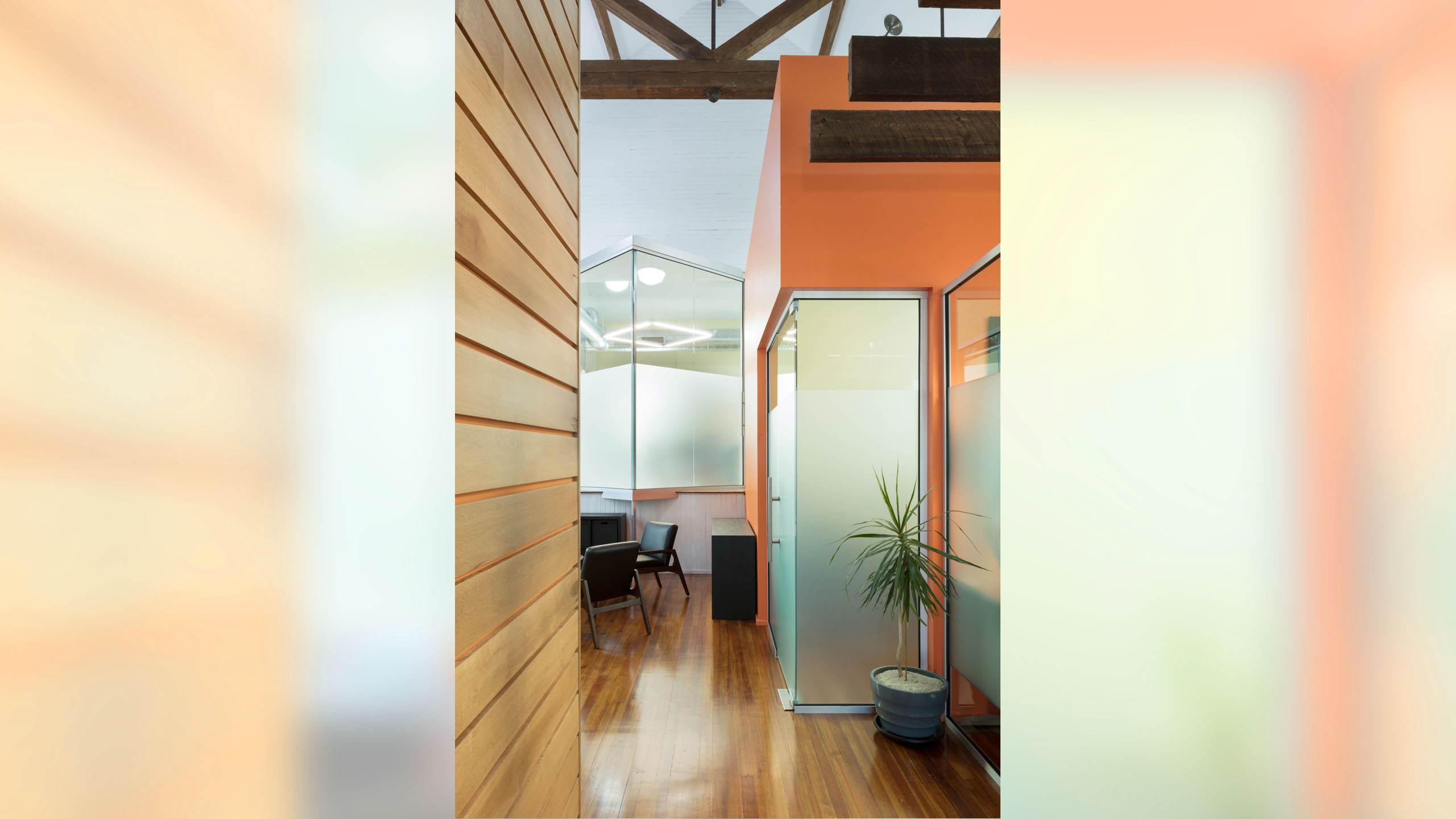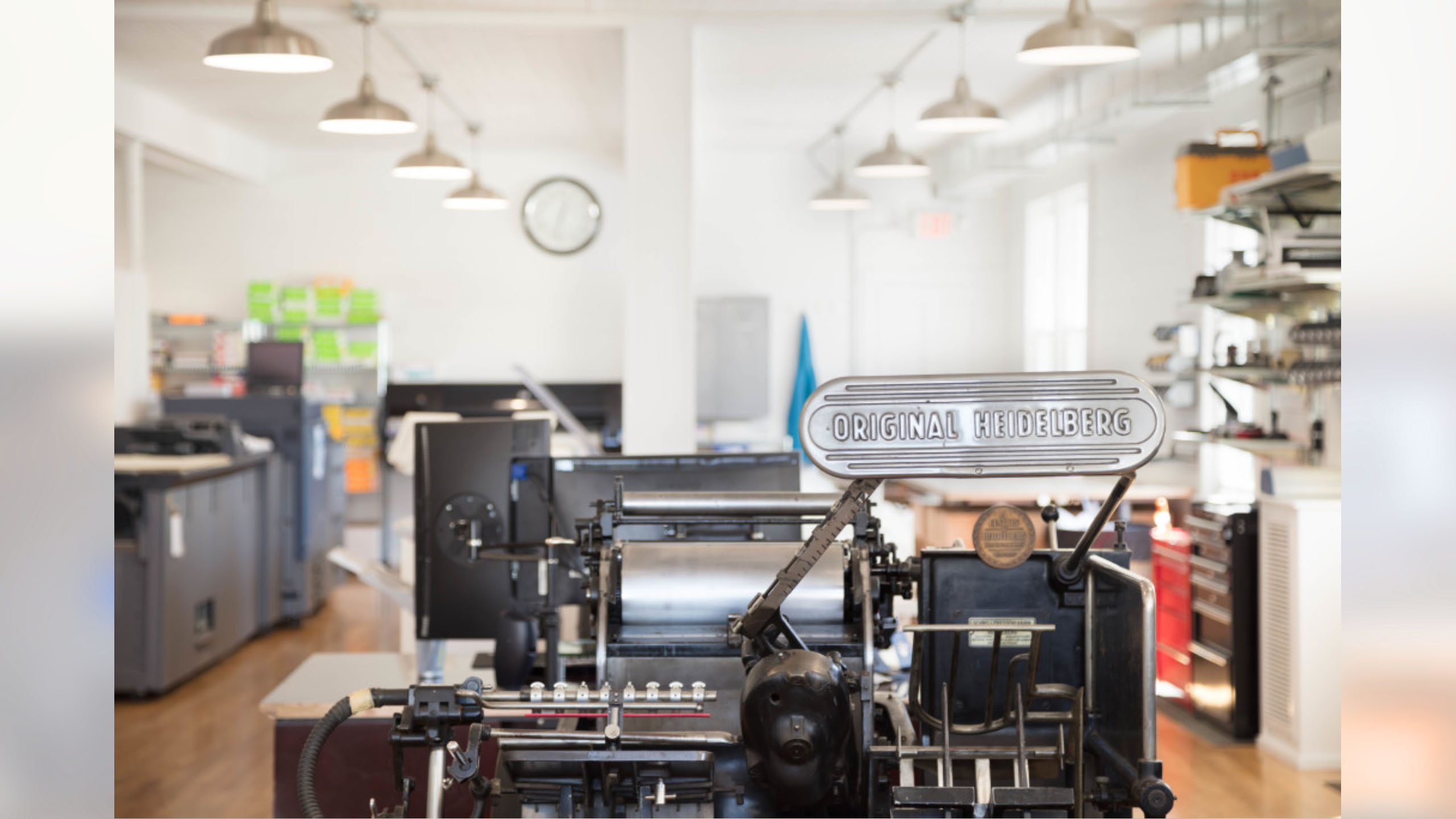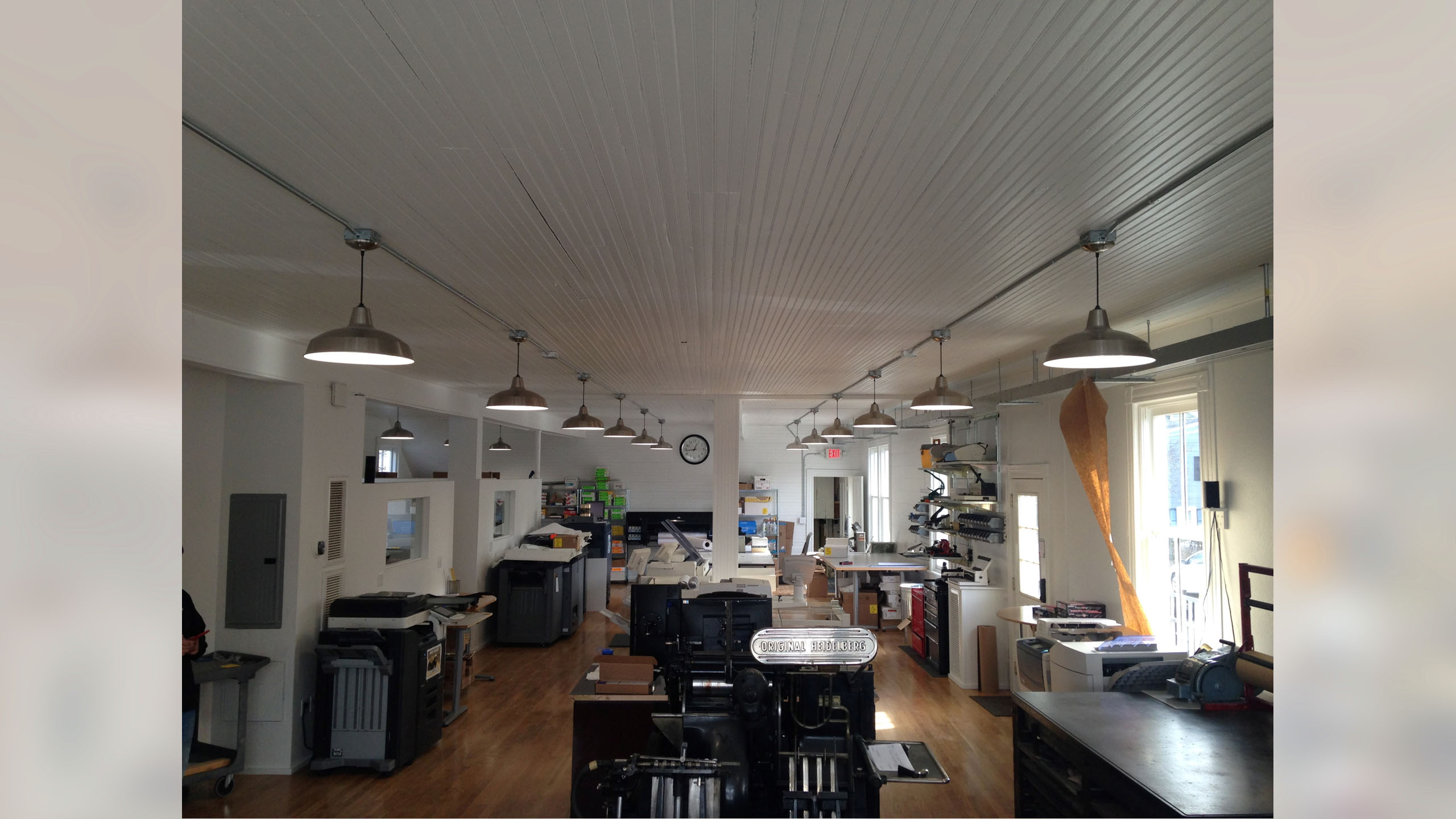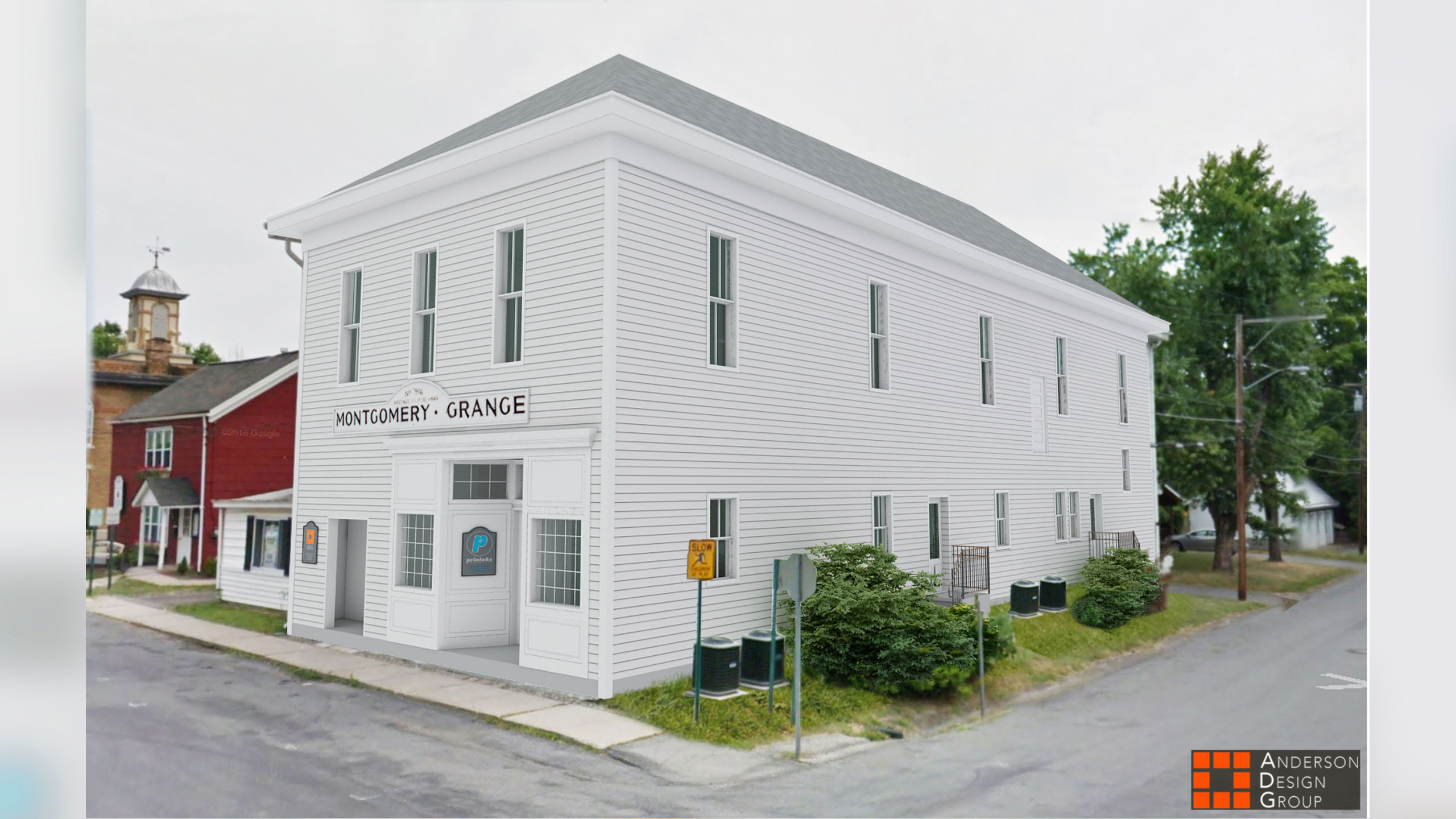 5,500 SF, two-story Adaptive Reuse of a Grange/ Community Hall into a Contemporary Design Office. The design maintained the exterior façade of this state historic landmark, as well as preserved the existing wood floors, wood trusses, and performance stage.
Using glass and natural materials such as slate and wood, a contemporary office landscape was created that includes a hanging acoustical trellis, independent pod offices, cantilevered glass interior design studio, and full automated fixtures and appurtenances.
The acoustical challenges created by the high ceilings and hard surfaces were mitigated with fabric panel walls and an acoustical wood slat-board feature wall.